22nd May 2014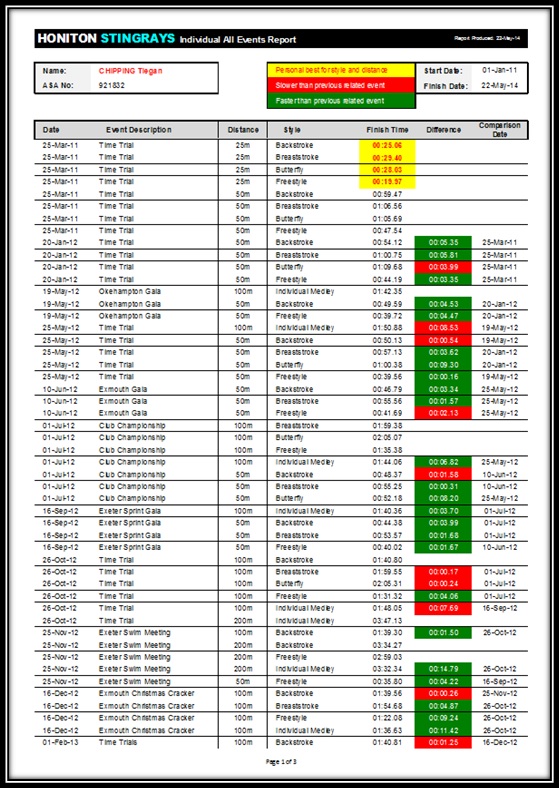 The results page has been updated with individual PB and event reports which now includes an additional column showing the +/- time difference against a previous result.
Further additions include a current and historic club records reports so swimmers can assess their times against current and previous club members.
The links to the Championship Certificates will become active after the presentation evening.