Saturday 25th April 2015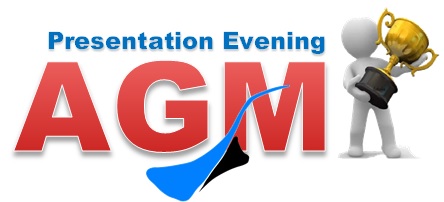 Just a reminder about the Presentation and AGM event that is taking place on Saturday 25th April at Cotleigh Village Hall.  This year the event format has been changed to accommodate our younger swimmers and to make it more attractive to parents.  With this in mind the following has been implemented:
Event will start at 4.00pm in order to finish at an earlier time for our younger swimmers
Presentations will be combined for female/male category winners and will be announced using an electronic medal podium display
Entertainment will be provided to younger swimmers during the AGM (kindly organised by our older members)
Please do not forget the AGM is an essential part of the clubs constitution and we need all members to attend in order to communicate our current progress and future plans, which will include the unveiling of our new club kit design and clothing range.
As always we need your assistance with the event refreshments so please let us know how you can help by recording your name and food description on the noticeboard list.
The full address details for the event are:
Cotleigh Village Hall, Cotleigh, Honiton, Devon EX14 9HJ 
We look forward to seeing you at the event.