The 5th session of the Club Championships took place on Tuesday 26th February with the 800m Freestyle as the main event.  During this event Tabitha Vaughan destroyed her previous PB and Female Club Record by over 28 seconds with a finishing time of 10:47.30.  Tabby's dad took a little longer with a finishing, yet still respectable time of 14:39.13.
Jack Gregorius also achieved a fantastic Male Club Record with a finish time of 12:11.76 only two heats after Oli Vercoe had beaten the Club Record with a time of 12:29.55.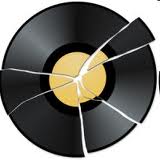 Well done to all who took part.